A Fiesta Fusion of Worldwide Flavors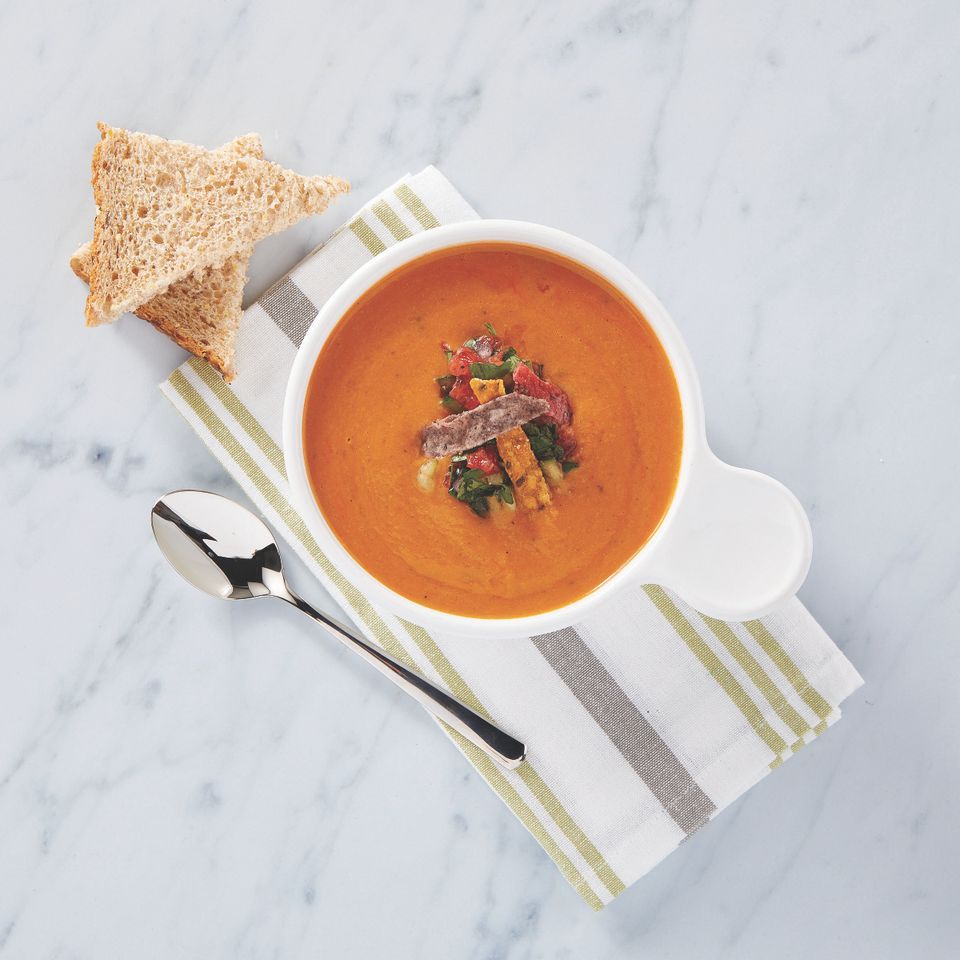 (Family Features) If you're seeking inspiration to take mealtime from bland and boring to new and vibrant, look no further than at-home fiesta recipes made with Fresh Cravings products.
For a fiery, zesty twist, this Red Pepper Chickpea Soup with Gazpacho Relish and Tortilla Croutons calls for Fresh Cravings Hummus, as its ideal creamy texture and savory taste balances out the spice. Made with a short list of high-quality ingredients like chickpeas, tahini and Chilean extra-virgin olive oil, this hummus has a smooth, creamy mouthfeel.
The hummus adds loads of flavor and makes this thick, rich soup totally dairy and gluten free, so there is no need for heavy cream, cornstarch or flour. It's as beautiful to look at as it is delicious to eat.

Red Pepper Chickpea Soup with Gazpacho Relish and Tortilla Croutons
Recipe courtesy of Stephanie Banyas

Servings: 2

1/4 cup finely diced seeded English cucumbers
1/4 cup finely diced seeded Roma tomato
2 tablespoons finely diced red onion
2 tablespoons finely chopped fresh cilantro leaves
1 lime, juice only, divided
salt, to taste
pepper, to taste
2 cups canned low-sodium vegetable stock, divided
1/2 cup Fresh Cravings Restaurant Style Salsa (mild or medium)
1 container (10 ounces) Fresh Cravings Roasted Red Pepper Hummus
tri-color fried tortilla strips

Directions
In small bowl, combine cucumber, tomato, onion and cilantro. Add half the lime juice and season with salt and pepper to taste. Let sit at room temperature.
In blender or food processor, process 1 cup stock and salsa until smooth.
Pour mixture into medium saucepan. Add remaining stock and hummus, season with salt and pepper, to taste, and bring to boil over high heat. Reduce heat to medium-low and simmer until slightly thickened, about 15 minutes. Remove from heat and stir in remaining lime juice.
Divide soup between two bowls and top with relish and tortilla strips.