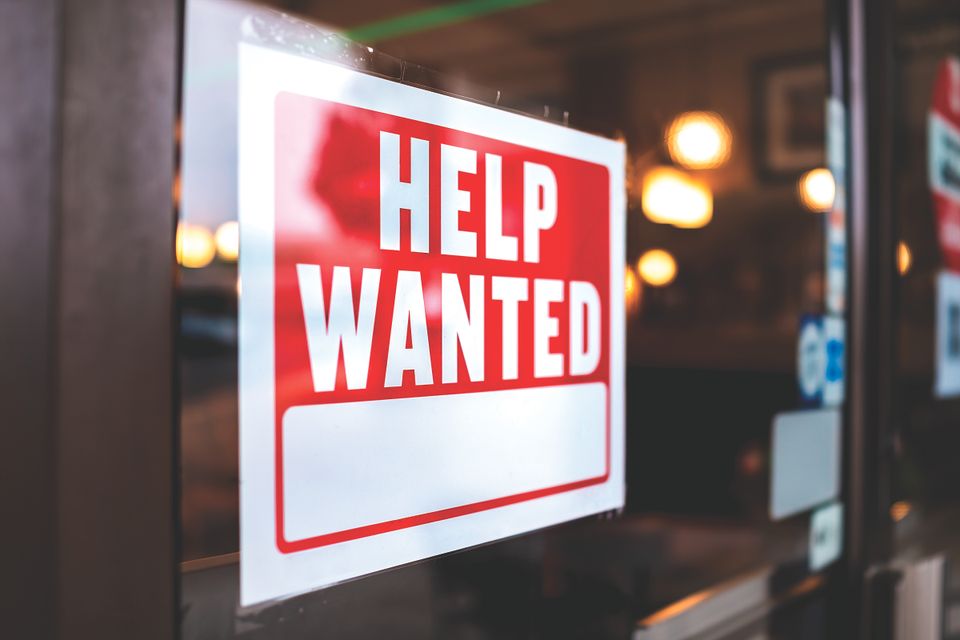 Check out the latest HELP WANTED ads from all of our publications.
Classifieds
Send your free classified ad to beckham@dmcityview.com or by filling out the form at the bottom of this page. List 50 words or less for FREE. 
FUNDRAISER: One of Adel's finest has had a severe medical setback Mark Wolfe (Wolfey) has done so much for our community and needs our help with medical bills that will be ongoing, If you don't know Wolfey he is the friend you would love to have! An account has been set up at Peoples Bank in Adel. It's called The Wolfe Pack. Wolfey and his son's Travis and Cody have a long road ahead of them. No amount would be too small. Thank you in advance for prayers and continued support!
NEWS AND FEATURE WRITER WANTED: We have an immediate opening for a news and feature writer to cover the people, places and events of Guthrie County, Iowa, with our newspapers and websites.
Coverage would include city council, school board and county board of supervisors meetings for Panora, Guthrie Center, Panorama School District, AC/GC School District and Guthrie County. Opportunities also exist for feature stories and feature photography.
Qualified candidates should have experience in news coverage and feature writing with basic photography and copy editing skills.
Hours are flexible based on the coverage needs.
This can be a full-time position with company benefits that include health insurance, dental insurance, paid vacation and sick time, long-term disability insurance, AD&D insurance, life insurance, matching retirement plan and more. Compensation will be based on experience and the workload that can be handled.
This could also be an independent contractor position for some or all of the tasks, paid by the story and/or photo. We are willing to put together the right package for the right person.
The Guthrie County Times Vedette is a publication of Big Green Umbrella Media, Iowa's largest niche publishing company. We are geared toward growth and seek to employ others who share our vision, our enthusiasm and our focus on quality journalism for the communities we serve. Applicants currently residing in Guthrie County or nearby will be preferred.
Send resume to Shane Goodman, Publisher, shane@dmcityview.com.  Learn more about our company at www.biggreenumbrellamedia.com.
FOR SALE: Whirlpool HE washer and electric dryer. $300 each or $500 for both. Call 515-321-1340.
FREE IF YOU PICK UP: Upright freezer, white. Not pretty but runs great! Located in Adel. Inherited with house purchase. Call 912-655-1132.
THANK YOU: I would like to thank all our loyal customers retail and wholesale for your business and support over the 21 years we were in business in Adel. The time went fast and I made a lot of great friends and great memories while doing it. As I move onto the next chapter of my life, I will relish all relationships that were established and I appreciate that. I am confident that Jason, Erika, Kevin and Rick will continue to take care of all your Automotive, agricultural and heavy duty truck needs. Again thank you for your business and support. — John Standley, Adel NAPA
FOR SALE: Pelican pedal boat, like new. Used on large pond. Never left in water and always shedded. Near Adel. Asking $400. Call 515-993-3100 and leave a message. 
CLOTHES CLOSET: The Clothes Closet at Adel First Christian Church will be open Saturday, August 7th, from 9:00 to 11:00. We have gently used clothing in sizes infant to adult as well as new underwear and socks. We are located on the corner of Highway 169 and Rapids Street in Adel. EVERYONE IS WELCOME. EVERYTHING IS FREE.
FOR SALE: Dark bronze colored metal twin over twin bunk bed. Currently being used as a loft bed, so one mattress is included. $150. In Adel, call or text 712-830-3638.
THANK YOU: The 2022 Junior Class, along with their parents, would like to thank all businesses and individuals for their support in making this year's prom and after prom a success! ADM Juniors and Seniors along with their dates, appreciated the opportunity to have an event filled night of music, hypnotist, inflatables, food, prizes, and fabulous prizes. In addition to a fun filled casino night, sponsored by the ADM Kiwanis. We know and appreciate all of you who made it possible through your donations and volunteering, to create a memorable night for our ADM Juniors and Seniors. 
SENIOR GROUP: Looking to form a Senior Citizen group. There will be an organizational meeting on Tuesday July 19th at 10 A.M. in the Adel Library Community room. Please join us if you are interested.
FOR SALE: Boyd's bears figurines with their boxes  Mint condition located in Johnston 515- 249-8664.
FOR SALE: 284 golf balls: Some new, some old. $300. Call: 515-986-3299. Located in Johnston.
GARAGE SALE: Bishop Drumm Guild garage sale every Thursday from 8:30-12:30 until the end of September. Plant Sale July 14th along with furniture, clothing, books, kitchen and more. Located behind McAuley Terrace, 5911 Winwood Dr., Johnston.
HELP WANTED: Patrick's Restaurant in Adel is hiring a waitress for Tuesday, Wednesday and Friday nights, 4 p.m. - 8:30 p.m. Apply in person at Patrick's.
HELP WANTED: Seasonal Club House help wanted, working Bar and Kitchen. Experience preferred but will train. Up to 40 hours a week, day and night hours. Hourly pay $16.00 depending on experience, plus tips come work in a great environment!!
HELP WANTED: First Presbyterian Church of Dallas Center is seeking creative individuals for these flexible, part-time positions: Administrative Assistant (organized, with social media expertise); Communications Director (engage congregation and community across social media platforms; develop marketing strategy); Music Director (traditional & modern, mixed ages). Please send resume/portfolio – or inquiries – to: pastor@dcpresbyterian.org.
WANTED: Non-working lawn mowers, tillers, mopeds etc. Will pick them up. Phone 515-445-6023.
FOR SALE: 2005 Saturn Relay FWD, gold with gold leather interior. Fully loaded, quad seating, multi-disc CD player/DVD, 213,000 miles. Runs Great – Uses no oil between oil changes. Asking $1,000. Call 515-238-3198. Located 5 miles from Grimes
BUNK BEDS FOR SALE: Nice bunk beds. Solid built. $175. Call or text 515-238-3198 and I can send photos. 
Prime office / retail space available for lease on Hwy 6. in Adel. 900 square feet. Available July 1. Call 515-556-8681 or 515-988-7940.
WANTED: Non-working lawn mowers & tillers, mopeds, etc.  Will pick them up. Phone 515-445-6023.
FOR SALE: Oak dining room table and four chairs. $75. Call Lisa at 515-971-2744.
ENGLISH BULLDOG PUPPY: Ready for new home. Up to date on shots and gets along with other pets. Contact:mercyadams350@gmail.com.
LAWN TRACTOR: Troy-Bilt Twin Bagger, 42-inch deck, 18 HP Twin Briggs and Stratton engine. $400.00. Call 515-360-0931.
BICYCLES WANTED: Any age or condition for parts or repair. Phone 515-238-3343.
HELP WANTED: Cook, prep cook pizza person and day hostess. Also looking for someone to change fryers every Sunday. Stop by Patrick's Restaurant during day hours and ask for Lisa.
Commercial Office Space for Rent: Located at 416 Greene Street in Adel. Highly visible space located on Hwy 6. 1,100 sq. feet available immediately. Call Dan at 515-371-2290.
Parks Maintenance Laborer: The City of Adel is accepting applications for the full-time position Parks Maintenance Laborer. The Parks Maintenance Laborer performs a variety of maintenance tasks related to the City's parks, athletic fields, cemeteries, tree care, and other City facilities. The complete job posting, description, and application instructions may be found at www.adeliowa.org
GARAGE SALE: Bishop Drumm Guild garage sale every Thursday from 8:30 -12:30 until the end of September. Furniture, clothing, books, kitchen and plus more. Behind McAuley Terrace, 5921 Winwood Dr., Johnston.
FREE FERAL CATS: Male & female. Well fed need a new home. Call 515-238-3343. 
Yorkie puppy for adoption. Contact:bnnelder@gmail.com
Secretary / Legal Assistant wanted by Indianola firm. Part-time or full-time. Ouderkirk Law Firm, 515-961-5315 ormason@olfirm.com.
NOW HIRING: Christ the King Lutheran Church in Altoona, IA is hiring a part-time Office Administrator. This person performs a variety of specialized financial and other support tasks in service to the congregation and preschool. For more information, please visit our website at https://christthekingaltoona.com/who-we-are/staff-profiles/
JOIN OUR TEAM! Weekend Kennel Assistant for Handsome Hounds Boarding and Grooming in Adel. We would love for you to join our team. To learn more and apply visit our website at https://adelgroomingboarding.com/were-hiring.
NOW HIRING: Grace Lutheran Church in Adel, Iowa is hiring a part-time Parish Administrator. This person will support office work of Grace Lutheran Church as determined by the council with influence of Pastor. For more information please visit our website at https://www.gracelutheranadel.org/.
Generator Technical Services: Generator & Transfer Switch maintenance, repairs, testing and inspection.  Local & Veteran owned. 515-214-7636.
Preschool Director / Lead Teacher Wanted: Children of Christ preschool, in Altoona, is searching for a leader to be responsible for its established morning Christ-centered preschool program for ages 3-5 years old. This includes teaching, marketing, outreach, and program development. If interested, email Christ the King Lutheran Church at CTKAltoona@q.com.
HELP WANTED: Hillcrest Country club Adel. Help mowing fairways and rough. Approximately 25 hours per week. 14 to $18 per hour Doe. Golf privileges available.No experience necessary will train the right person. Perfect opportunity for semi-retired or retired person. Start immediately. Call Paul at 515-710-1961.
FARM FRESH EGGS: $3.00 text or call Don @ 515-554-8864. Pick up in Grimes.
HELP WANTED: Patrick's Restaurant is Now Hiring a Line Cook, Tuesday-Saturday 9am-2pm, expierence preferred but will train the right person.  Please come in to 211 S. 7th Street, Ste. C in Adel to apply, ask for Elisabeth.  
Submit your classified ads
All classified ads (50 words or less) run for FREE.